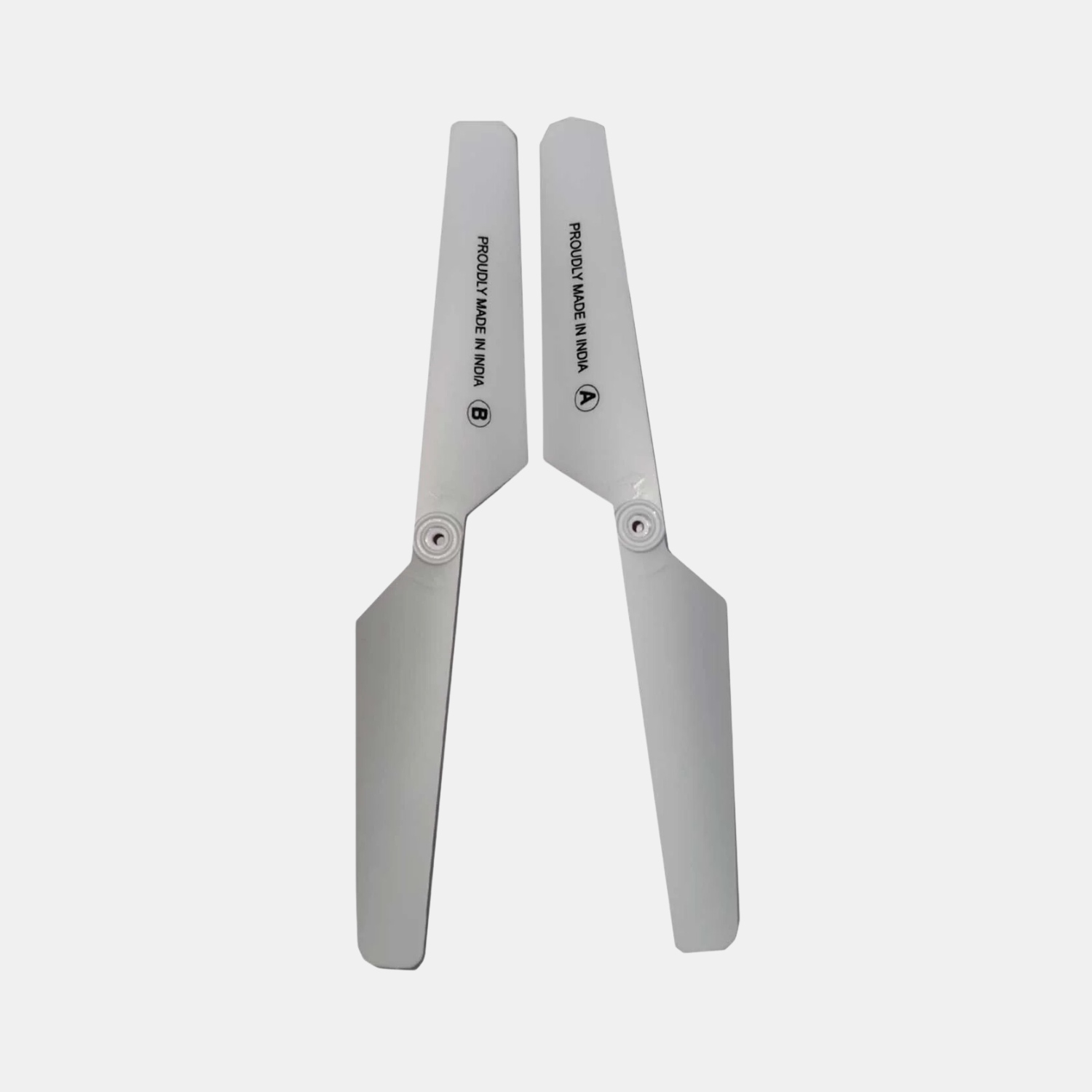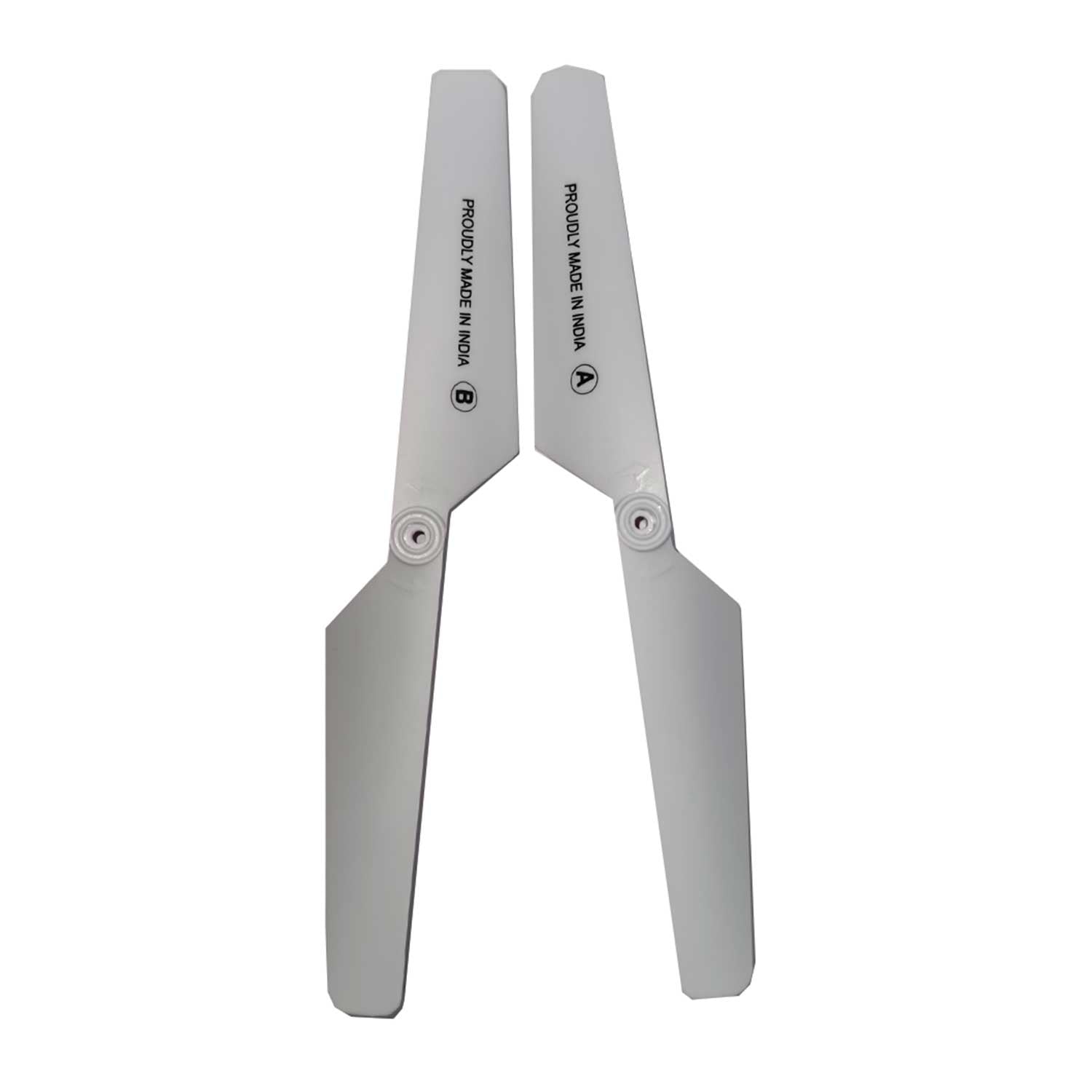 VEER 360 | Propellers Pair-1 Set
Sale price
Rs. 299.00
Regular price
Rs. 349.00
Tax included.
Keep spare propellers on hand to quickly replace any damaged or broken ones, ensuring uninterrupted flying fun.
With our spare propellers, you can fly with confidence, knowing that you're always prepared for unexpected breakages. Each order includes one pair of propellers, so stock-up now and maximize the performance of your drone.
Don't let a broken propeller ground your drone - purchase spare propellers today and soar through the skies worry-free.
Propellers- 1 set included. (1 pcs- A type and 1 pcs B type propeller)
VEER 360 | Propellers Pair-1 Set
Sale price
Rs. 299.00
Regular price
Rs. 349.00
Features
Highlights
Safety Information
Important Information:
Be aware of respective countries drone policy.
Before flying in India refer: https://digitalsky.dgca.gov.in/ or https://dgca.gov.in/digigov-portal/
Do not fly when the weather is not good, like too windy, raining etc.
Always fly in wide and open space.
Fly within visual line of sight.
Avoid flying over a group of people.
Read the instruction manual properly before you start flying.
Use propeller guards to ensure safe flying.
Do not touch the running propeller.
Do not use or leave the product near a heat source.
The drone is not made to lift any external payload.
Fully Charge the battery before you start using the Drone.
Never fly when the battery is low.
Do not expose the battery to water or allow it to get wet.
Do not open or modify the battery/charger.
Charge batteries under observation.
Only use the battery and charger that came with the pack.
Immediately disconnect the battery if smoke appears.
Turn off the drone and take out the battery after use.
Fully charge the battery and keep it disconnected from the drone, especially when not using it for a long time.
Legal Disclaimer:
The drone is not made to lift any external payload.
Due to its flying weight of 180 grams, it comes under the Nano category as per DGCA.
And nano drones are not required to get UIN no in order to fly, Except no Drone Zones.
The permissible flying height of the nano drones is 50ft.
Kindly refer to Indian drone policies before you start flying. https://digitalsky.dgca.gov.in/ or https://dgca.gov.in/digigov-portal/
Gallery