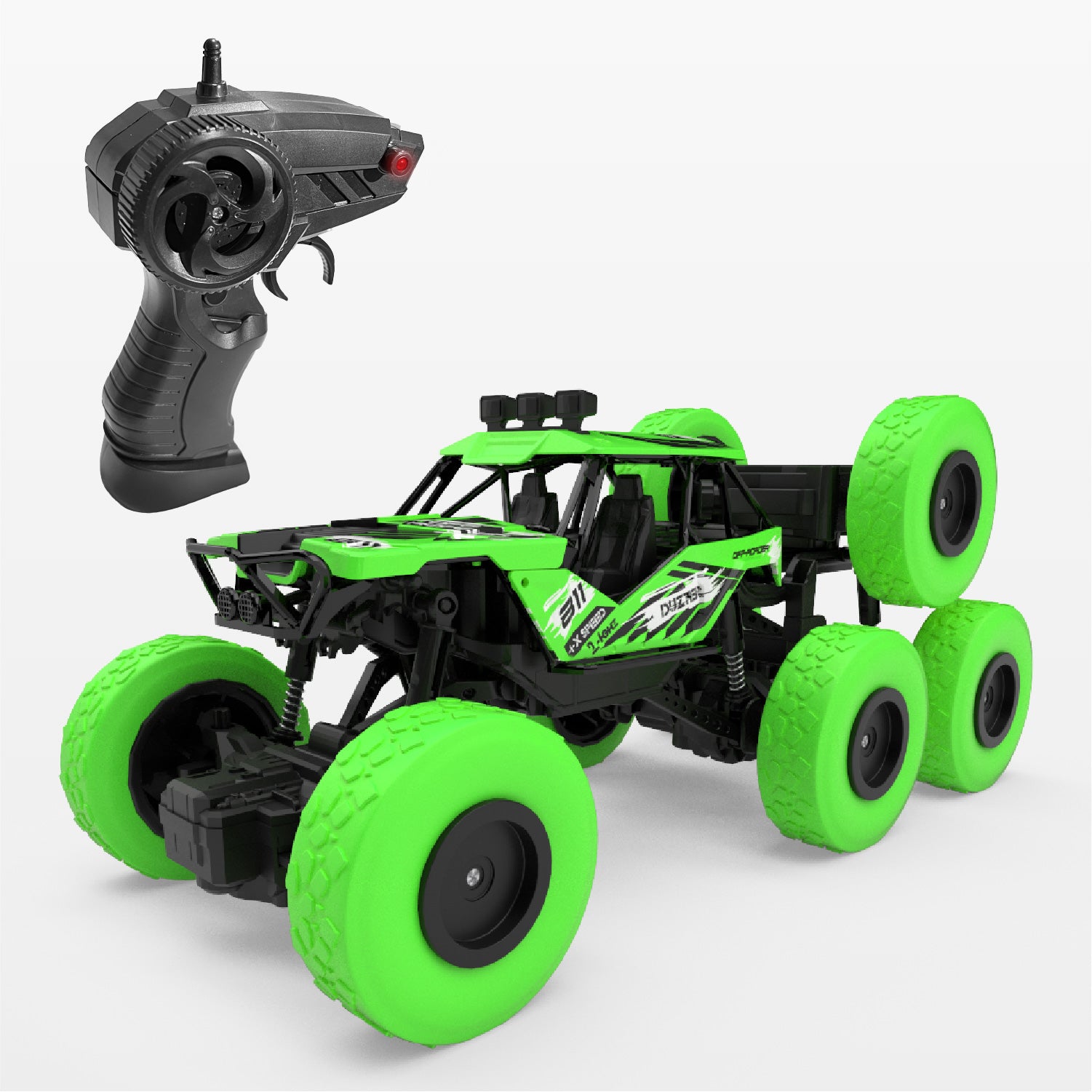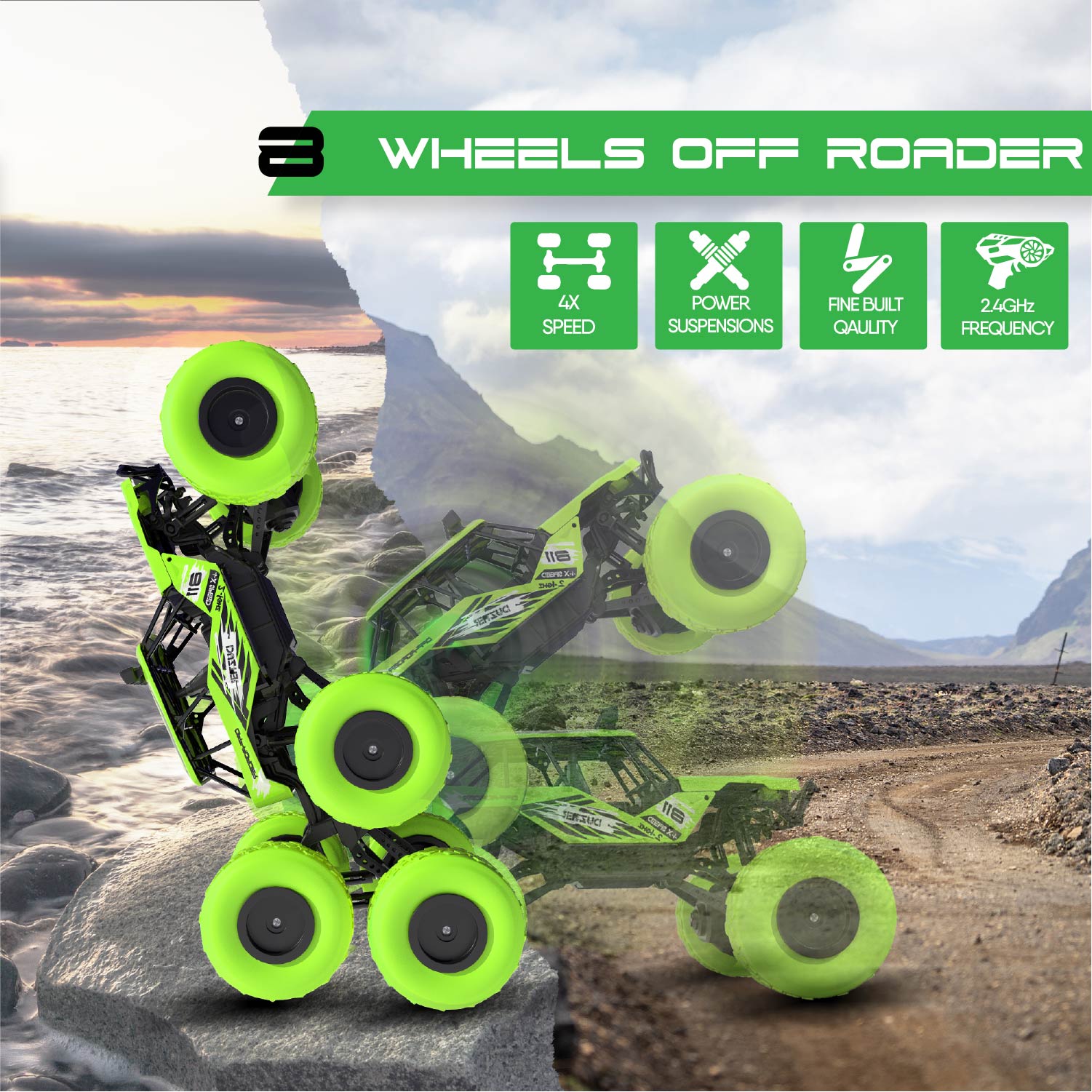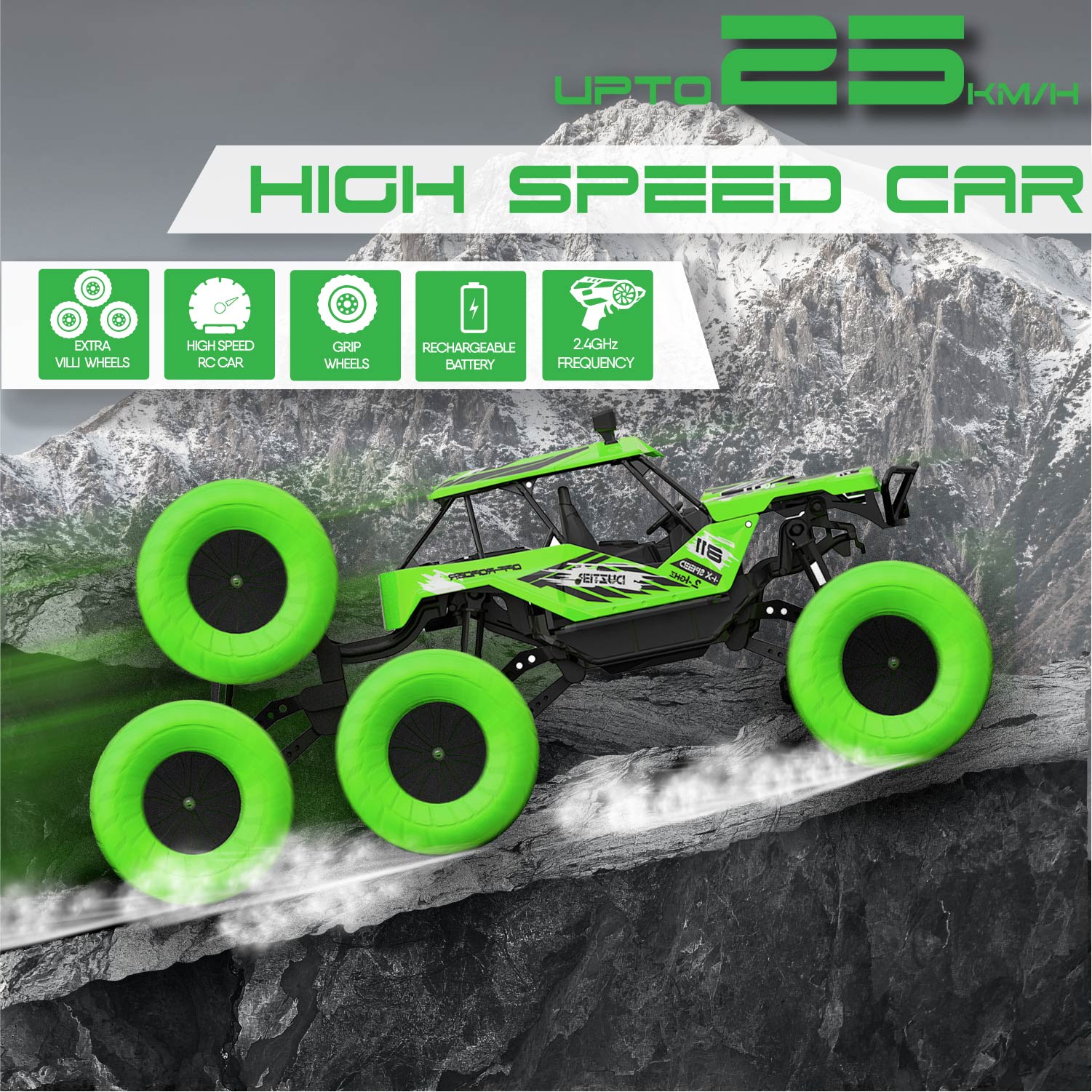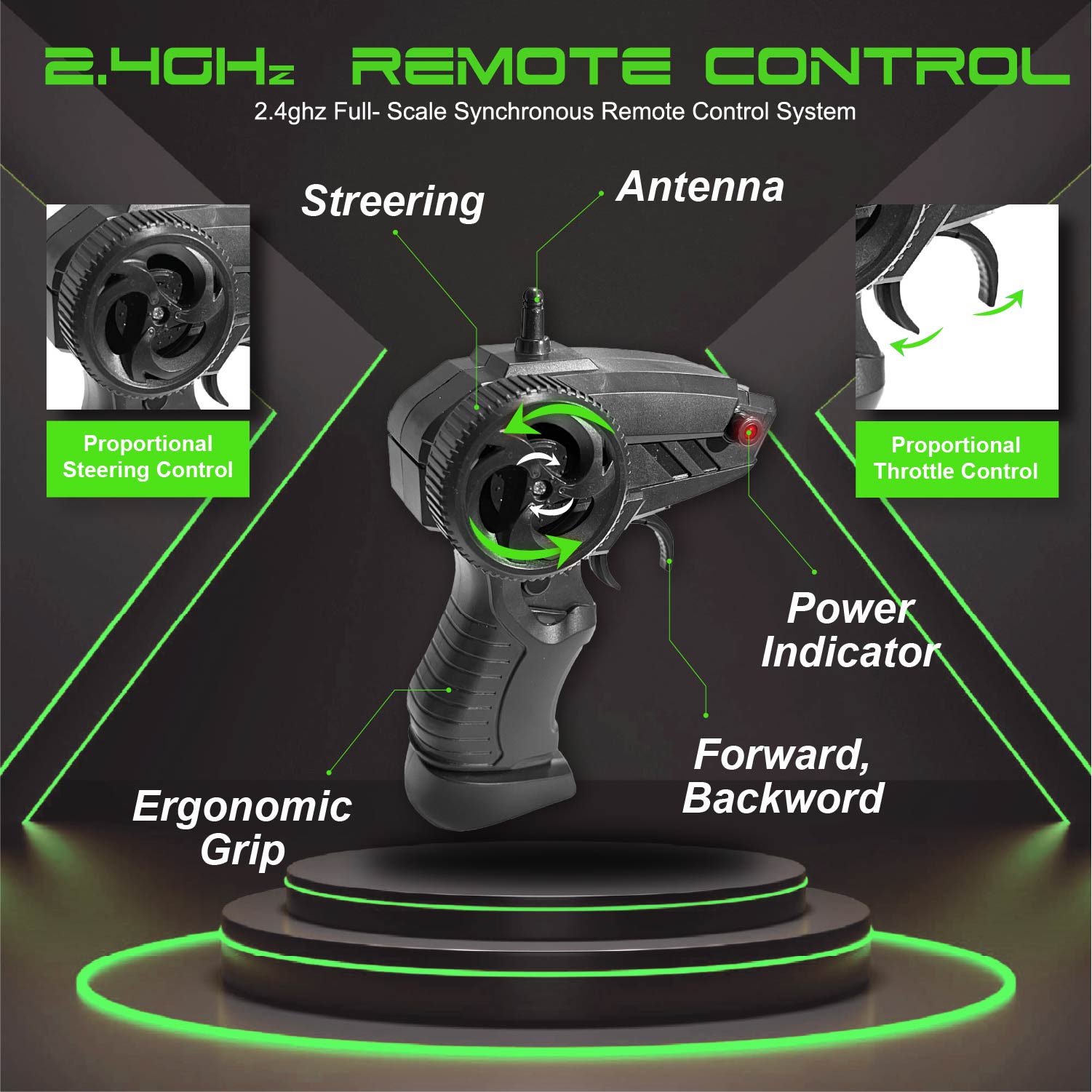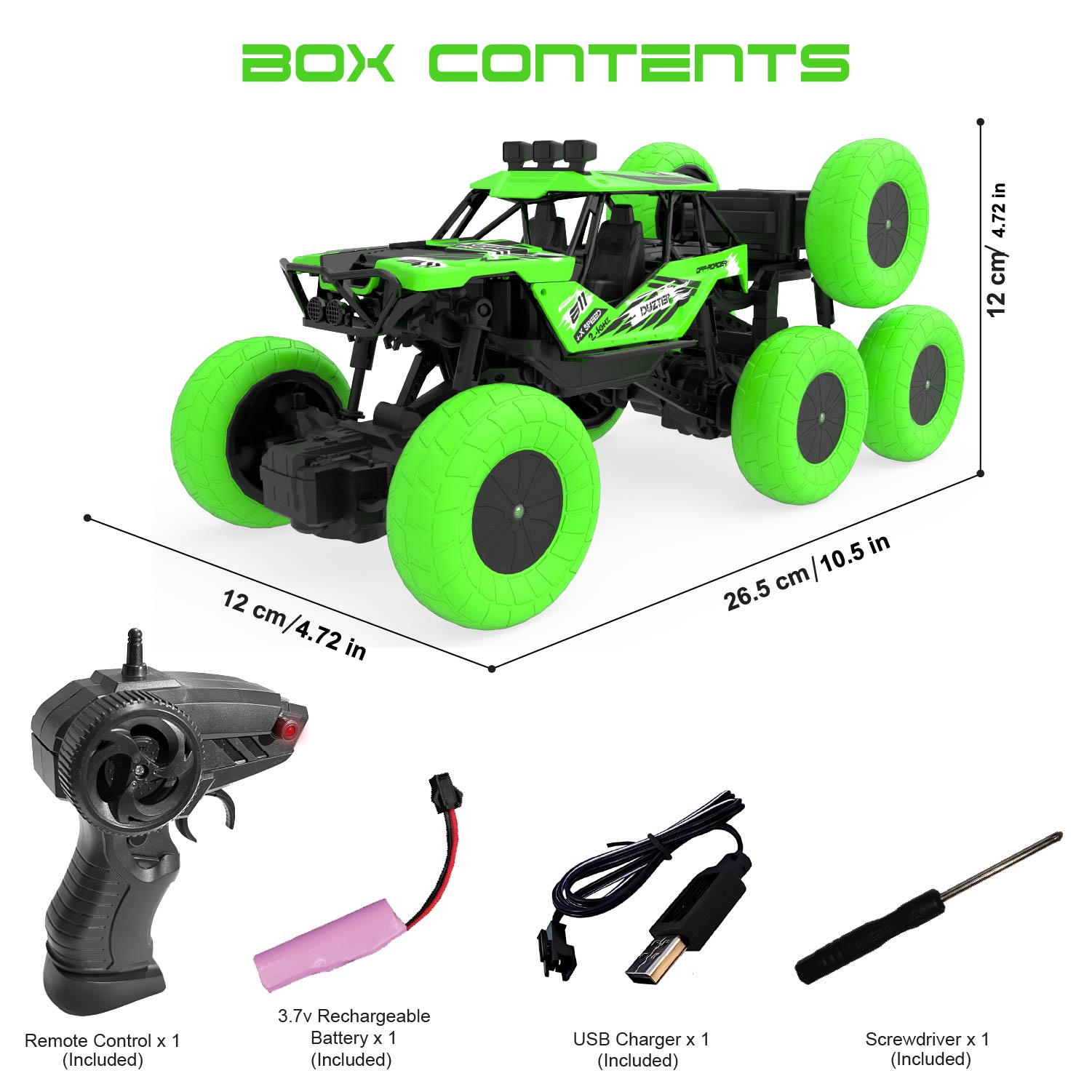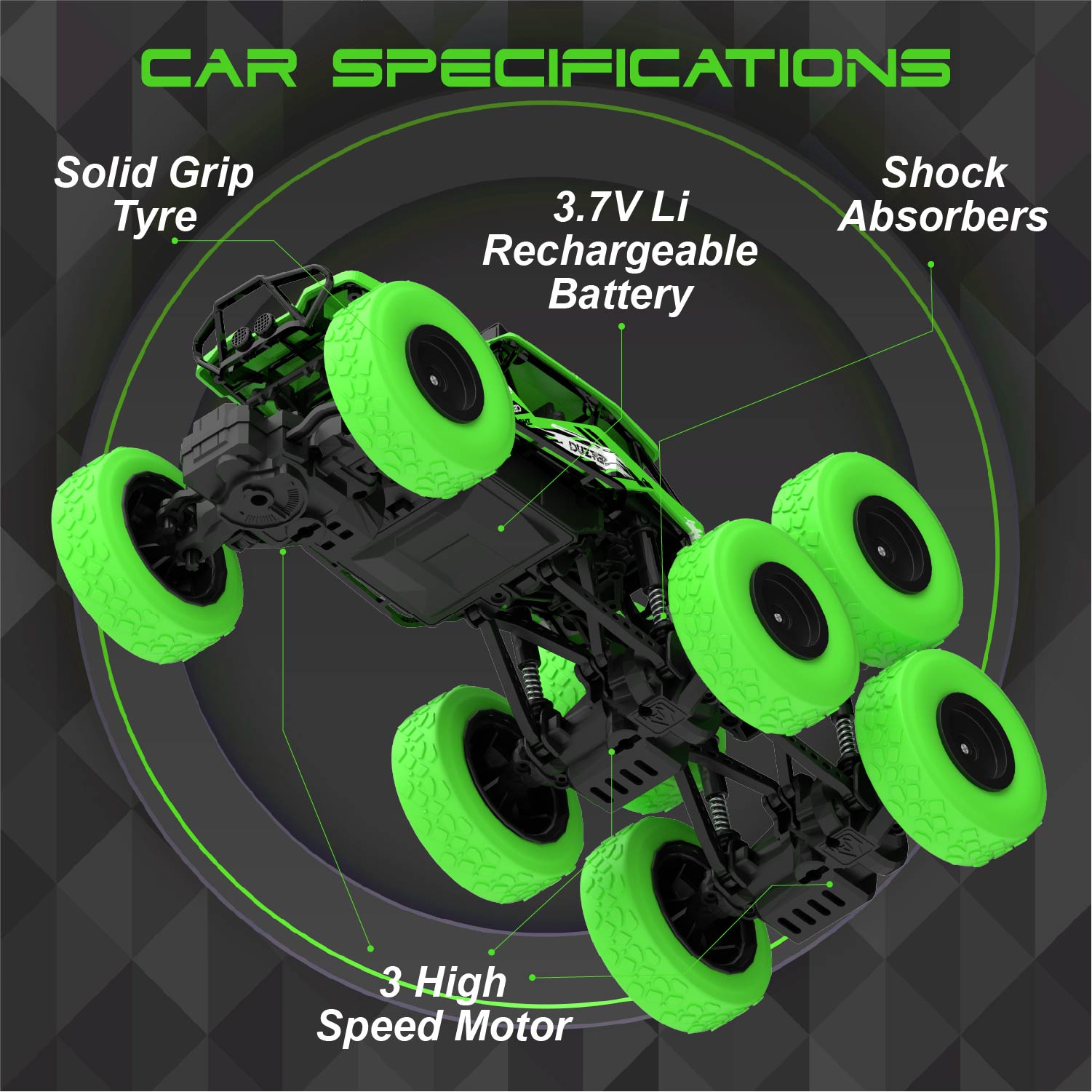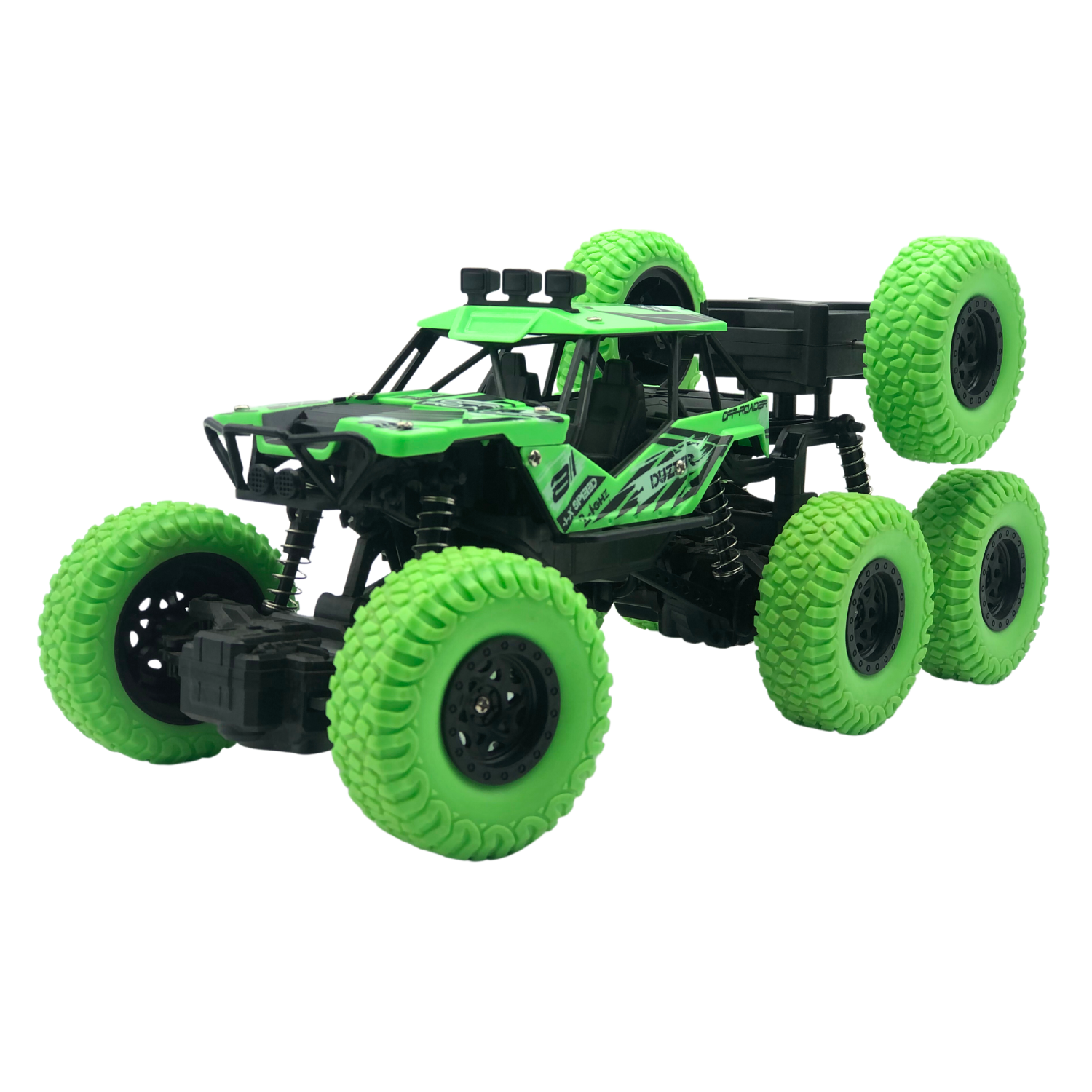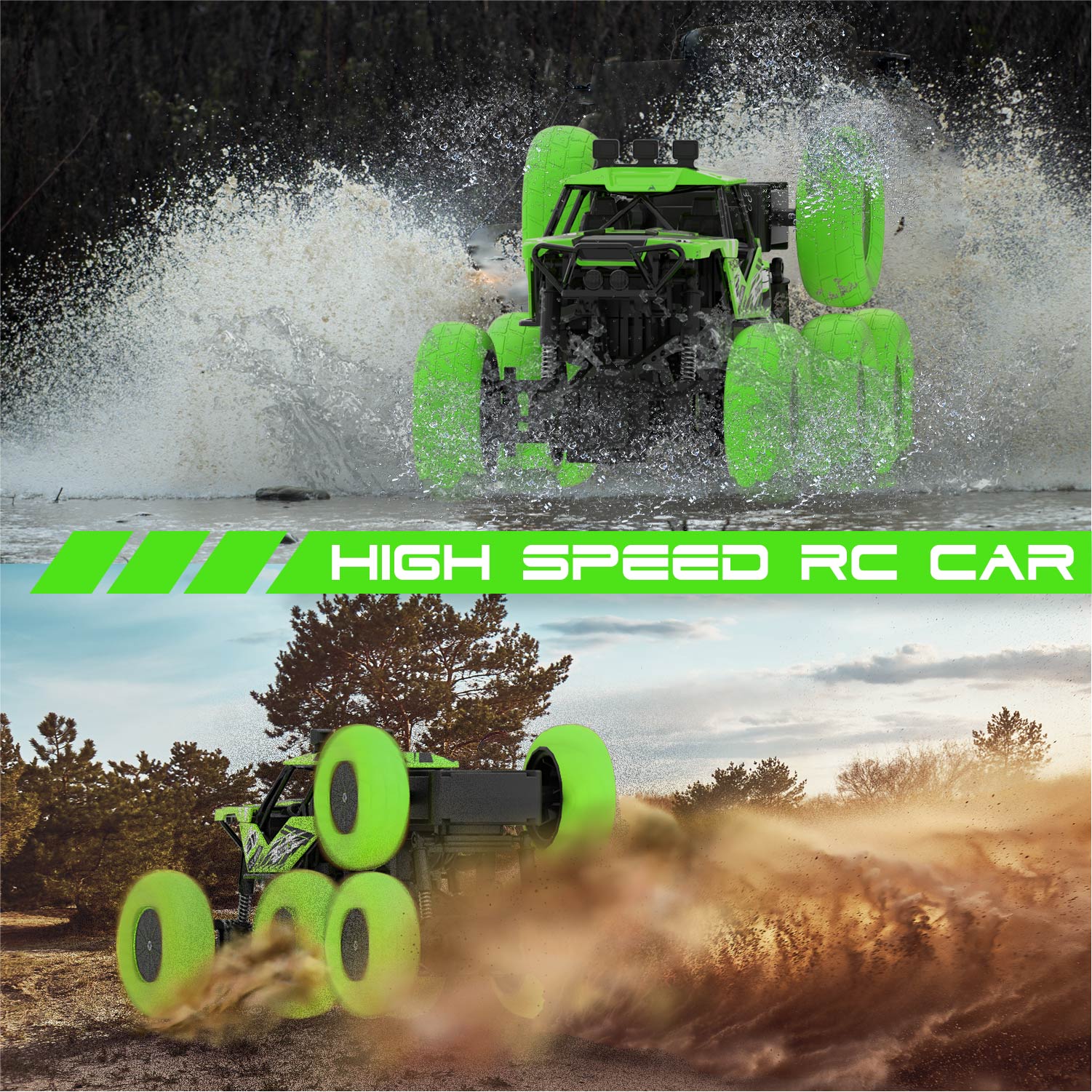 DUZTER - Villey 8.0 THE OFF ROADER - RC car with Rechargeable Battery - Green
Regular price
Rs. 1,499.00
Sale price
Rs. 1,499.00
Regular price
Rs. 1,999.00
Tax included.
Experience thrilling off-road adventures with the DUZTER RC Toy Car. Equipped with 2.4 GHz technology and a 3.7 V rechargeable battery, this car is designed for kids. Its grip wheels provide stability on rough terrain with smokes, while the powerful suspensions ensure durability. Enjoy high-speed fun with the included rechargeable battery.
Size: 28cm x 12cm x 15cm
3.7V Lithium Rechargeable Battery
2.4 GHZ frequency
4X Speed
Powerful suspensions
Grip wheels
Off-roader RC car
Gun Shape remote control
Move Forward- Move backward - Right turn - Left-turn
Product Name

Duzter Villey 8.0 - The Off Roader

Scale

1:20

Colour

Turf Green

Drive Type

4WD

Directional Movement

All Four Directions

Steering Trim

Yes - Available

Wheel Configuration

Front Wheels - Left and Right Direction

Speed

08 to 10 km/h

Runtime

25 to 30 Minutes

Charging Time

90 to 120 Minutes

Product Dimention

27 x 13 x 13 cm; Weight-450 grms

Battery Type

Lithium-ion 3.7V 600 mAh (included)

Battery Charging Type

USB 3 Charging

2.4 GHz Remote Control Included

Yes - Requires 2 AA Batteries (Not included)

Recommended Age

4 Years and above
Car
2.4 GHz Gun Shape Remote Controller
3.7 V Li-ion Rechargeable Battery
USB Charging Cable
Screwdriver
DUZTER - Villey 8.0 THE OFF ROADER - RC car with Rechargeable Battery - Green
Regular price
Rs. 1,499.00
Sale price
Rs. 1,499.00
Regular price
Rs. 1,999.00
Features
Highlights
Safety Information
Our RC cars are the perfect choice for kids and teens, especially those passionate about high-speed racing cars, rock crawler cars, climbing cars, and stunt cars with cool features.
These RC cars are great value for the price and are sure to provide playtime upto half an hour. Plus, with an additional battery, you can extend the playtime upto an hour!
They are made with high-quality materials and have durable constructions, so you can be sure they will last for a long time.
The 4WD system provides excellent traction and control. Whether you are a beginner or an experienced RC enthusiast, these cars are sure to provide fun and excitement.
So what are you waiting for? Order yours today and start your off-road journey!
4WD system for better traction and control
Rechargeable battery
2.4GHz wireless remote control
Durable construction last for a long time
Billows white smoke from behind
Fun for the whole family
Important Information:
Be aware of respective countries drone policy.
Before flying in India refer: https://digitalsky.dgca.gov.in/ or https://dgca.gov.in/digigov-portal/
Do not fly when the weather is not good, like too windy, raining etc.
Always fly in wide and open space.
Fly within visual line of sight.
Avoid flying over a group of people.
Read the instruction manual properly before you start flying.
Use propeller guards to ensure safe flying.
Do not touch the running propeller.
Do not use or leave the product near a heat source.
The drone is not made to lift any external payload.
Fully Charge the battery before you start using the Drone.
Never fly when the battery is low.
Do not expose the battery to water or allow it to get wet.
Do not open or modify the battery/charger.
Charge batteries under observation.
Only use the battery and charger that came with the pack.
Immediately disconnect the battery if smoke appears.
Turn off the drone and take out the battery after use.
Fully charge the battery and keep it disconnected from the drone, especially when not using it for a long time.
Legal Disclaimer:
The drone is not made to lift any external payload.
Due to its flying weight of 180 grams, it comes under the Nano category as per DGCA.
And nano drones are not required to get UIN no in order to fly, Except no Drone Zones.
The permissible flying height of the nano drones is 50ft.
Kindly refer to Indian drone policies before you start flying. https://digitalsky.dgca.gov.in/ or https://dgca.gov.in/digigov-portal/
Gallery