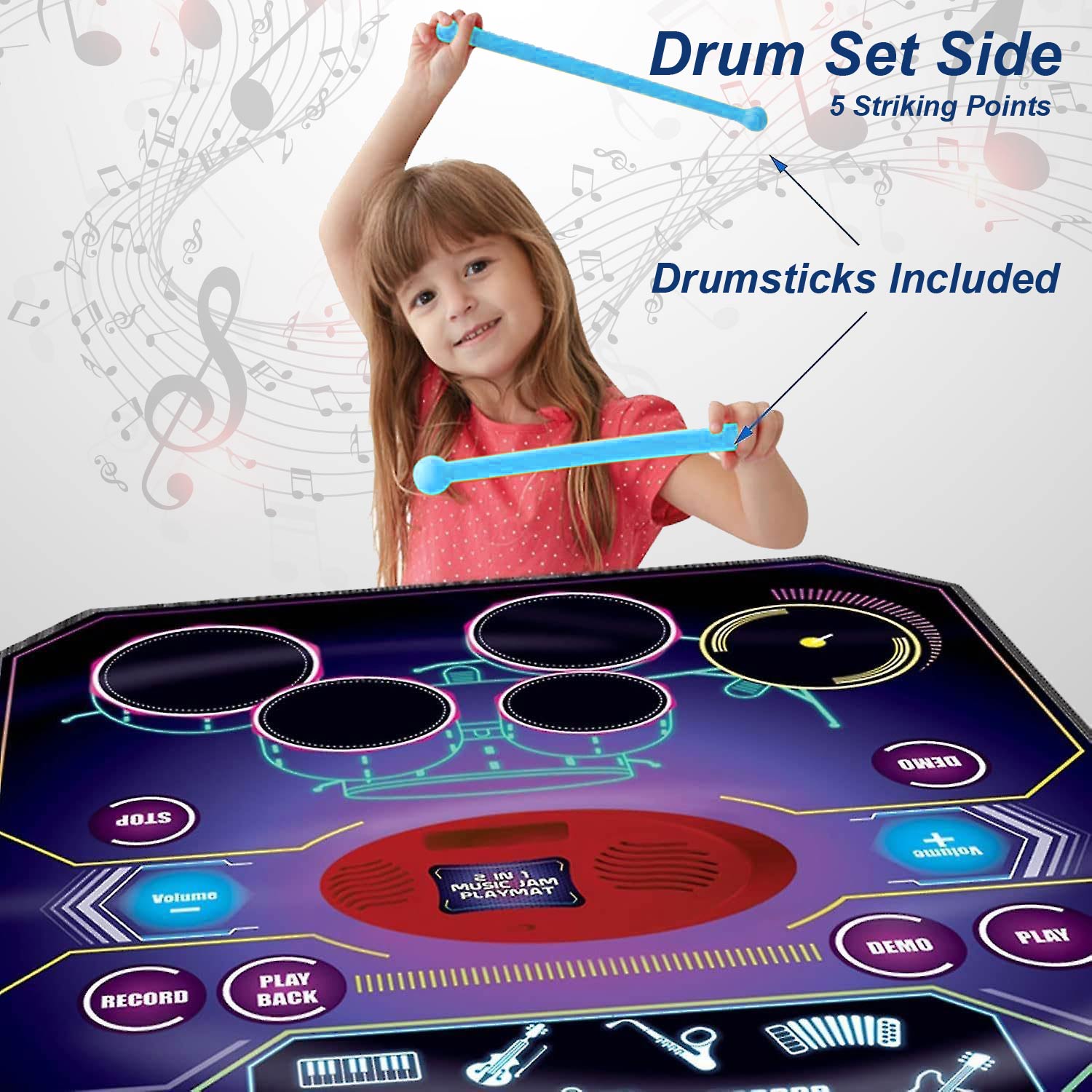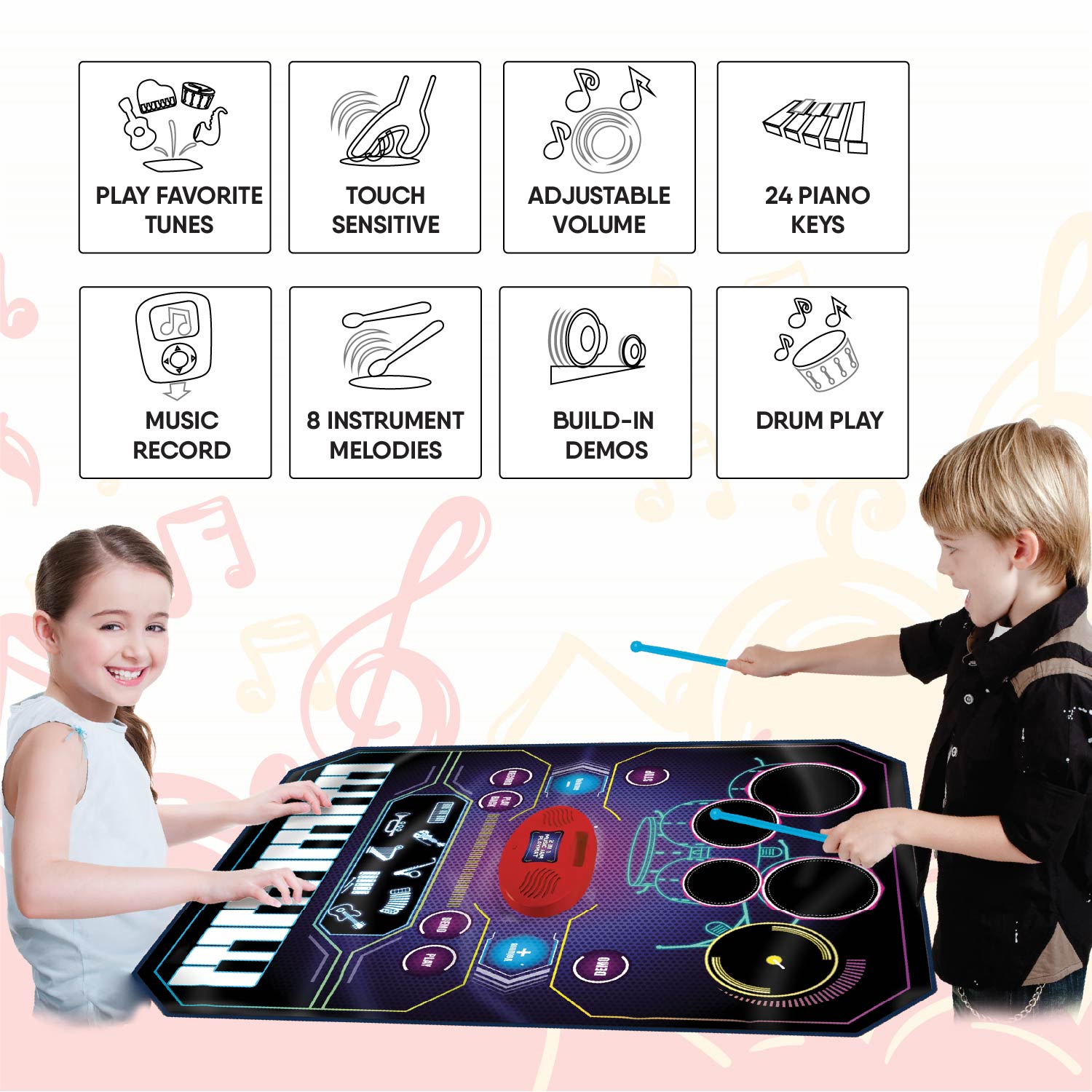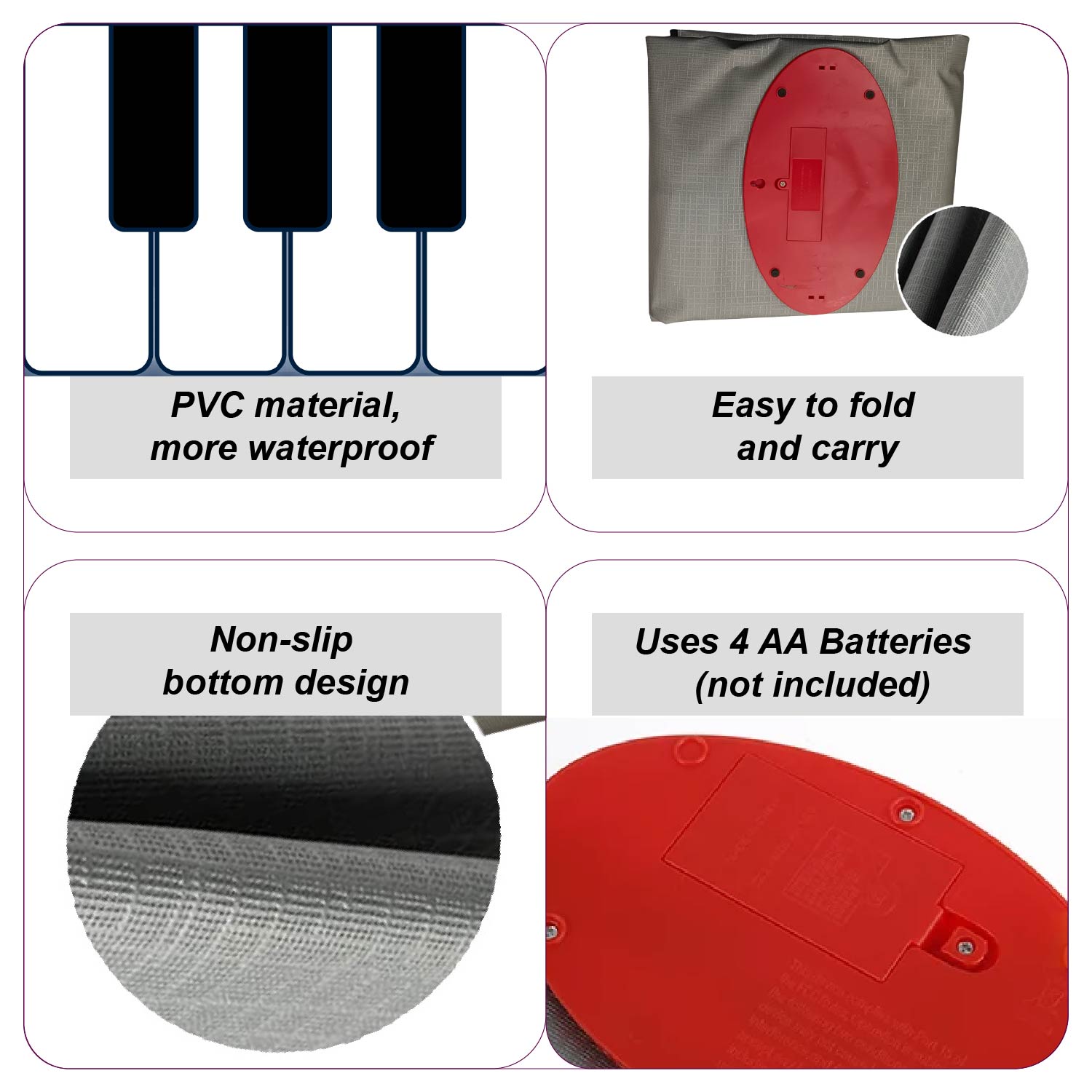 Playmat Magic 2-in-1 Musical Jam Carpet Piano | Interactive Toy for Kids Above 3 Years | Vibrant Multi-Color Playmat
Regular price
Rs. 2,799.00
Sale price
Rs. 2,799.00
Regular price
Rs. 3,999.00
Tax included.
Experience the Playmat Magic with our 2-in-1 Musical Jam Carpet Piano! This interactive toy is designed for kids above 3 years, offering a vibrant multi-color theme carpet piano. Let your child's imagination soar as they create musical compositions and explore endless possibilities. 
Unlock your child's musical talent with multiple instruments to jam with. The touch-sensitive mat provides a fun and realistic experience. Let your child explore their creativity and have fun.
Discover Famous toys that promote skill development and imagination. The Musical Mat 2 in 1 enhances cognitive abilities and coordination. Fun never ends!
Shop now and unlock the magic of music with Playmat Magic!
Product Length: 69 cm
Product Width: 75 cm
Product Weight: 920 gr
Colour: Multicolor
Batteries Required: Yes
Type of Battery: AA
No of Battery: 4
Suitable for Age 3Year+
Product Height: 90 cm
In 1 Musical Jam Playmat
1 Cord
2 Sticks
Playmat Magic 2-in-1 Musical Jam Carpet Piano | Interactive Toy for Kids Above 3 Years | Vibrant Multi-Color Playmat
Regular price
Rs. 2,799.00
Sale price
Rs. 2,799.00
Regular price
Rs. 3,999.00